MIA Safety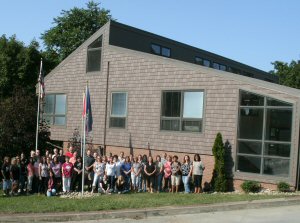 Operating in today's environment as a motor carrier can be exhausting and trying to keep current with changes on policy's and regulations on a State and National basis can become a distraction to any motor carrier. Addressing challenges that impact your business operations such as CSA and PSP Scores, safety audits, DOT inspections, safety training, and other issues is what we do. MIA Safety is a premium transportation service company dedicated to assisting small to mid-size transportation companies in the areas of compliance and safety. Based in Pittsburgh, PA with field offices in Newark, NJ and Chicago, IL, we have worked with companies since 1998 helping them maintain DOT compliance/FMSCA regulations, reduce safety ratings, limit exposure and overall improve operations. Covering all your bases from a safety perspective and keeping you safe from future problems down the road, MIA expertise and experience will bring your company up to par at a fraction of the hire cost With the ever changing industry our staff remains steadfast in a culture of safety providing you with outstanding customer support and quality services.
Driver Qualifications


Background checks


MVR screening


Log Auditing


Drug/Alcohol Testing


Annual Reviews


Base Plating



Equipment Inspections


Equipment Qualifications


Pre-Trip Inspections


Accidents


Cargo Claims


Hazardous Spill Management


Field Compliance



Operating Authority


Oversize Permits


Trip Permits


Liquor Permits


Road & Fuel Taxes


Safety Training


Other Services


Contact Us

Drivers Wanted

Contact us today to see how MIA Safety can
help improve the efficency of your operation.

Are you a driver, an owner operator, or a fleet
owner, we are looking for you! Apply today!